Vehicle Servicing
Affordable Quality You Can Trust
Maintaining your car plays an essential part in its safety, performance and fuel economy. At Weldbank Garage we are dedicated to ensuring your car is running at peak performance, keeping you safe on the road and offering you quality, affordable servicing with manufacturers approved parts.
We offer a selection of service schedules for most makes and models using up to the minute technical data and equipment.
New car servicing the Facts
2003 European legislation now states servicing for any make and model can be carried out at an independent garage of your choice and your warranty will be unaffected
Full or Major Service
Remove all wheels check clean and adjust brakes
Change engine oil and filter
Change air filter
Change fuel filter diesel vehicles (petrol's when required).
Change pollen filter (when required).
Check all fluids, including antifreeze, brake fluid, screen wash, gearbox and axle levels etc.
Change spark plugs (when required)
Check lights
Check steering and suspension.
Check tyre condition.
Grease door hinges.
Carry out general checks to all components and advise you of any safety or wear issues that may cause you problems in the future.
Reset service light and stamp service book
Carry out road test and report on any work required.
Interim Service
Change oil and filter
Inspect brake pads (where visible)
Check fluid levels
Check lights
Check tyres
Grease door hinges.
General safety check
Reset service light and stamp service book
Carry out road test and report on any work required.
Manufacturers Service
For new or nearly new cars still within manufacturers warranty period.
We can service your car according to the manufacturers specifications based on mileage and age, and is exactly as the dealer provides but in most cases we can save you as much as 30 to 40% on costs. We have always endeavoured to offer a genuine alternative to the main dealer and with changes in European legislation it is now possible to service your car without invalidating your warranty.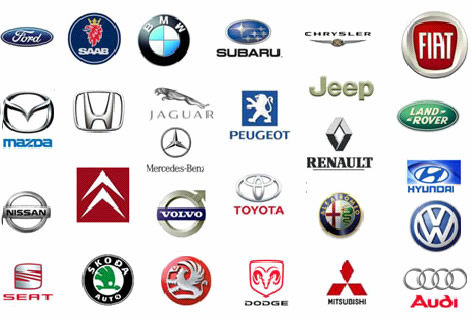 We recommend on all our services
Engine Flush - Removes harmful carbon deposits from around the engine, improving compression
Fuel System Cleaner - Added to your fuel tank, cleans fuel injectors, combustion area (valves etc) catalyst and turbo charger.
We also stock many other specialist products and treatments for specific problem solving on engines gearboxes and axles etc. Read More....
We provide a selection of service schedules to suit the individual motorist, or companies with fleet vehicles privately owned or leased, we also keep a history of all service and repair work carried out.
Courtesy Cars
We offer all our customers a loan car to minimise inconvenience. (Subject to availability) Read more.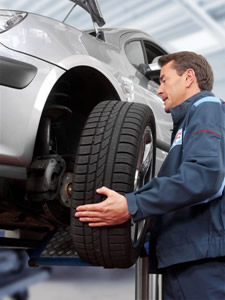 Help us, to help you.
Things to remember when your vehicle is to be serviced.
Please try to give clear written instructions of work required.
Try to itemise all faults when booking your vehicle in and leave a telephone number so that we can contact you if we need to.
Leave the service book visible or hand it to the reception for us to stamp. A full service history will increase the value of any car.
If applicable please leave the locking wheel nut key with us before you leave.
If your vehicle is to be left for MOT which has not yet expired, please ensure you bring your existing certificate with you when your vehicle is left at the garage. Read More....

Needless to say if you are interested in any aspect of the services we offer.
..Please don't hesitate to talk to us.
New...

Text service,

We all have busy lives.
If we see anything that is likely to cause you problems in the future,
we will not only advise you on the day, but will forward a text reminder (could be any amount of time in advance) to keep you aware of the work required and inform you that is now time to be rechecked, or repaired so you get the best mileage possible from items such as tyres or brakes etc and allows you to focus on other things and not your car!
Weldbank Garage...
"A First Class Service
that's Second To None"