About Us
At Weldbank Garage you can be sure your vehicle is in safe hands. We have over 50 years experience in the motor trade.
Established in 1956 by the late Thomas Waring, repairing everything and anything in his old tin workshop, D Day veteran Tommy worked all hours to make it a success supported by his wife Edna who did the books.
Like any new business starting out, it was a struggle, especially having a large family to support. In 1970 Jack the oldest son came to work along side Tommy, taking some of the pressure off his dad, Jack had worked at several other garages in the Chorley area even to become a service manager at a local main dealership but realised where his loyalty lay.
1971 would see Joe join the family business. Joe had also worked in other establishments but had pursued a career in the body repair side of the trade and from that point on Weldbanks body repair shop was started.
Years went by and the business was really taking shape in 1973 David Joined the firm who favoured the mechanical side of the trade and was yet another pair of hands to help with the expanding business. Other staff were employed and over the years, adjacent buildings and land were purchased to cope with the increasing demand for vehicle repair in the local area.
1977 saw his youngest son Tony join the firm, vehicles at that time were starting to become more complex than vehicles they had been used too, this would see Tony attending many training courses held at Bosch in London and with that specialist training, combined with a major investment in state of the art equipment would be pivotal in taking the company to a new level. In 1989 Weldbank became Bosch Service Agents one of most prestigious and comprehensive networks of its type throughout the world.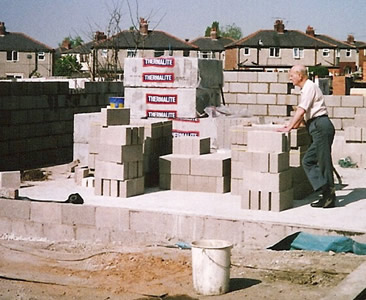 From its humble beginnings Weldbank has grown from a one man repair workshop to one of the largest independent garages in the area and has seen many years of progress and change but are still committed to customer service, satisfaction and all round good value for money the same as it did in 1956. Since then we continue to invest in equipment and on going training for our technicians and continue to develop a highly regarded customer base in the Chorley and surrounding area.
Tommy retired in 1981 at 65 but in true character came in the next day as if nothing had happened, and indeed every day till he finally retired at 74!!
Now in its third generation, present day, the business is run by his three sons Jack, Joe and Tony and Jack's son Martyn.
Martyn joined in 1986 to train as an apprentice in body repairs eventually to become instrumental in providing new services such as non fault accident claims and introducing new repair and painting techniques to the highly skilled body repair side of the business he also shoulders the bodyshop responsibilities alongside Joe. Tony's son Stewart also joins as an Apprentice to hopefully continue the specialist fuel injection and vehicle electronics side of the business with Tony.
With a total workforce of thirteen we provide the complete professional garage service, to include every aspect of servicing and repair to most makes and models of cars and light commercial vehicles, maintaining them to the highest standards, ensuring all our customers receive the best attention at all times, providing them with honest, trustworthy help and advice, a garage where you can actually talk to the person who will repair your vehicle!
For the past 20 years Weldbank Garage has been involved with Bosch, leaders in vehicle technology and under its new concept started in 2005, is proud to be part of the 400 strong nationwide Bosch car service network of independent garages. Each garage within the network is established in its own right with friendly staff, highly trained in servicing and repairing today's modern vehicles.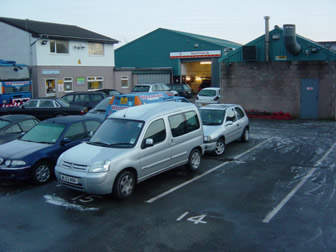 We are very proud of how our garage has grown over the years and of our parents, sadly no longer with us, who started it over 50 years ago.
Weldbank Garage
..For the complete garage Service
Please look round our web site if you have any questions or queries
Don't hesitate to contact us or just call in.
.....You Won't Regret It